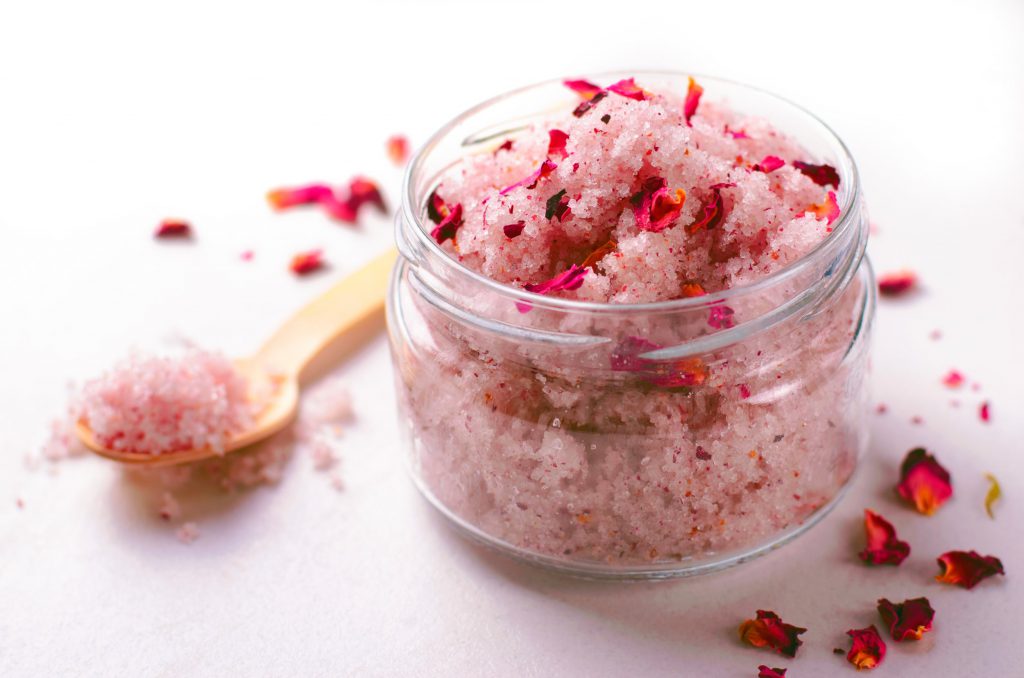 People either love Valentine's Day or hate it. I happen to love it. My husband and I don't go crazy with lavish gifts and expensive dinners. While I do occasionally like to be spoiled (who doesn't?), I find small gestures to be more thoughtful.
I think Valentine's Day serves as a great reminder to show the ones we love the most how important they are with little small acts of kindness. But, don't forget to carve out some time for yourself also to practice self-care.
The biggest thing people tend to receive on Valentine's Day is roses. Did you get some? If so, lucky you! And if not, there is nothing wrong with a woman buying herself a beautiful bouquet of roses.
I always feel a little sad when my flower starts to die. But, once they start to wither, we'll give them a new life by using them in this Rose Petal Body Scrub. Go on, show yourself some love!
INGREDIENTS:
1 cup of dried rose petals
2 cups of sugar
2/3 cup coconut oil
6-8 drops essential oil for fragrance (optional) – lavender, lemon and vanilla
INSTRUCTIONS:
Once your roses begin to wilt, hang them upside down to continue drying out the petals. Once dried, remove the petals from the stem.
Place 1 cup of dried rose petals into a food processor and pulse them until they become small flakes.
Combine the crushed petals with 2 cups of sugar, 2/3 cup coconut oil and 6-8 drops of your favorite essential oils. I chose lavender, and vanilla.
Mix ingredients until well combined and either march straight up to your bathroom or store in a mason jar. Enjoy, babes!
DID YOU MAKE THIS RECIPE?
Tag @mokabest on Instagram