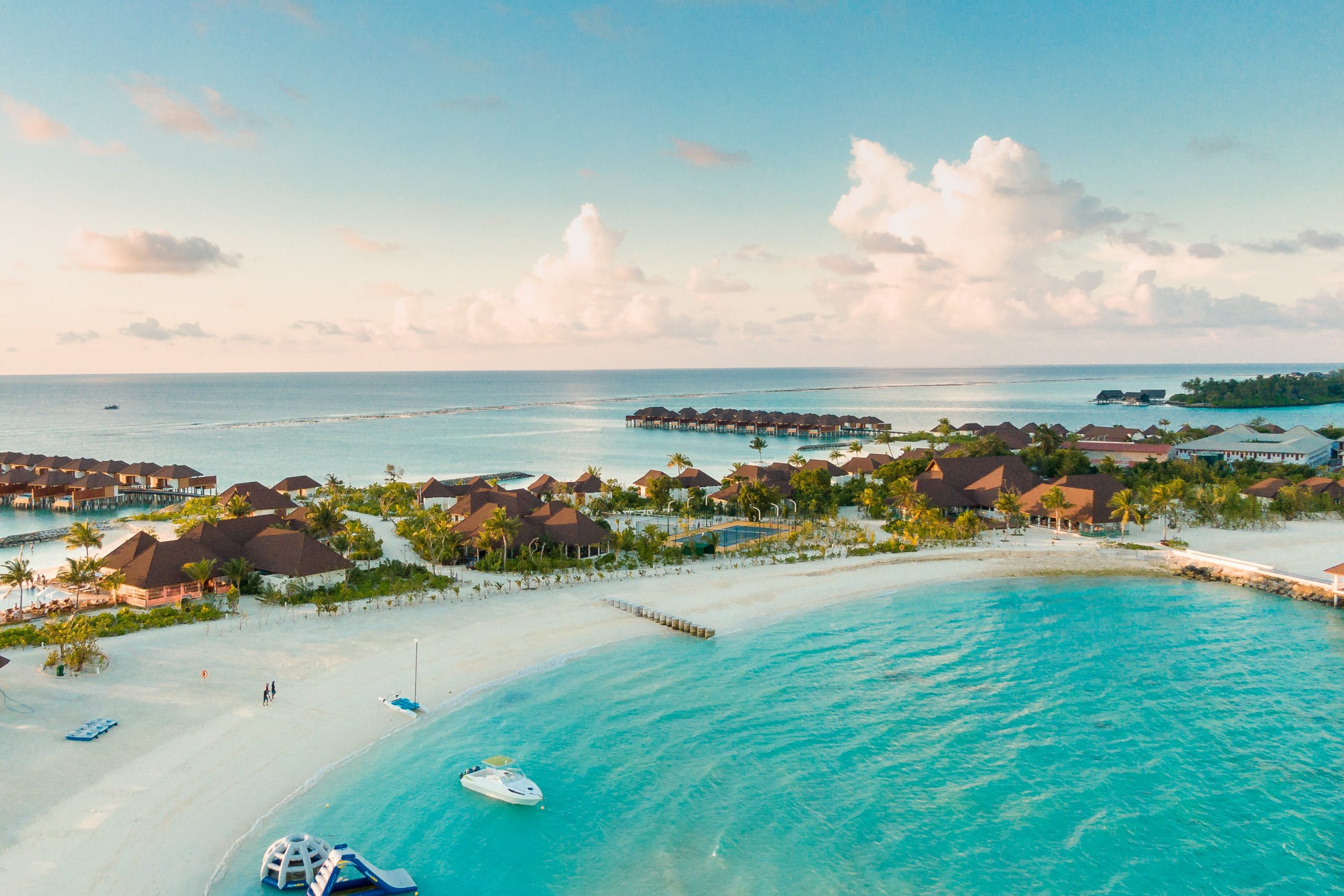 I have been itching to get on the road or a plane. Every winter, we aim to find a warm climate and escape the snow for a little bit. I need an annual winter dose of vitamin D and SEA to shake the winter blues and get a reprieve from constant pressure change with the snowstorms rolling in and out.
BUT then,  we all know what happened; 2020 happened. We're definitely not going to be traveling as we used to this winter. With things constantly changing so quickly depending on the state of COVID in the area you're traveling to, it's hard to make big plans. However, we are planning a few 48-hour quick trips to find some relief and sanity.  With that being said, today, I thought I'd share some of the best COVID-19 travel tips to help keep you safe during your own trips.
Full disclaimer: I don't have all the answers for traveling during COVID-19. However, today I'm going to recap some things we've learned from our recent adventures to help you with your travel plans during the pandemic.
COVID-19 TRAVEL TIPS
1. CHECK TRAVEL ADVISORIES AND RESTRICTIONS BEFORE TRAVELING DURING COVID-19
The one thing about traveling in 2020-2021? Plan to be flexible.
Some states have strict travel restrictions and require travelers from certain states to quarantine for 14 days. These lists and advisories change every week, so be prepared to cancel a trip last-minute if your destination ends up being on a quarantine list.
We've been booking with Expedia and choosing refundable hotels when we travel. We also have opted to visit destinations that we could drive to so that we don't have to deal with canceling flights. If you plan on flying, make sure you can get a refundable fare, or opt for an airline that has gotten rid of their change fees.
For more help, check out this Travel Planner, by the CDC, for state, local, tribal, and territorial government restrictions before traveling.
2. MAKE RESTAURANT, WINERY, AND BREWERY RESERVATIONS IN ADVANCE WHILST TRAVELING DURING COVID-19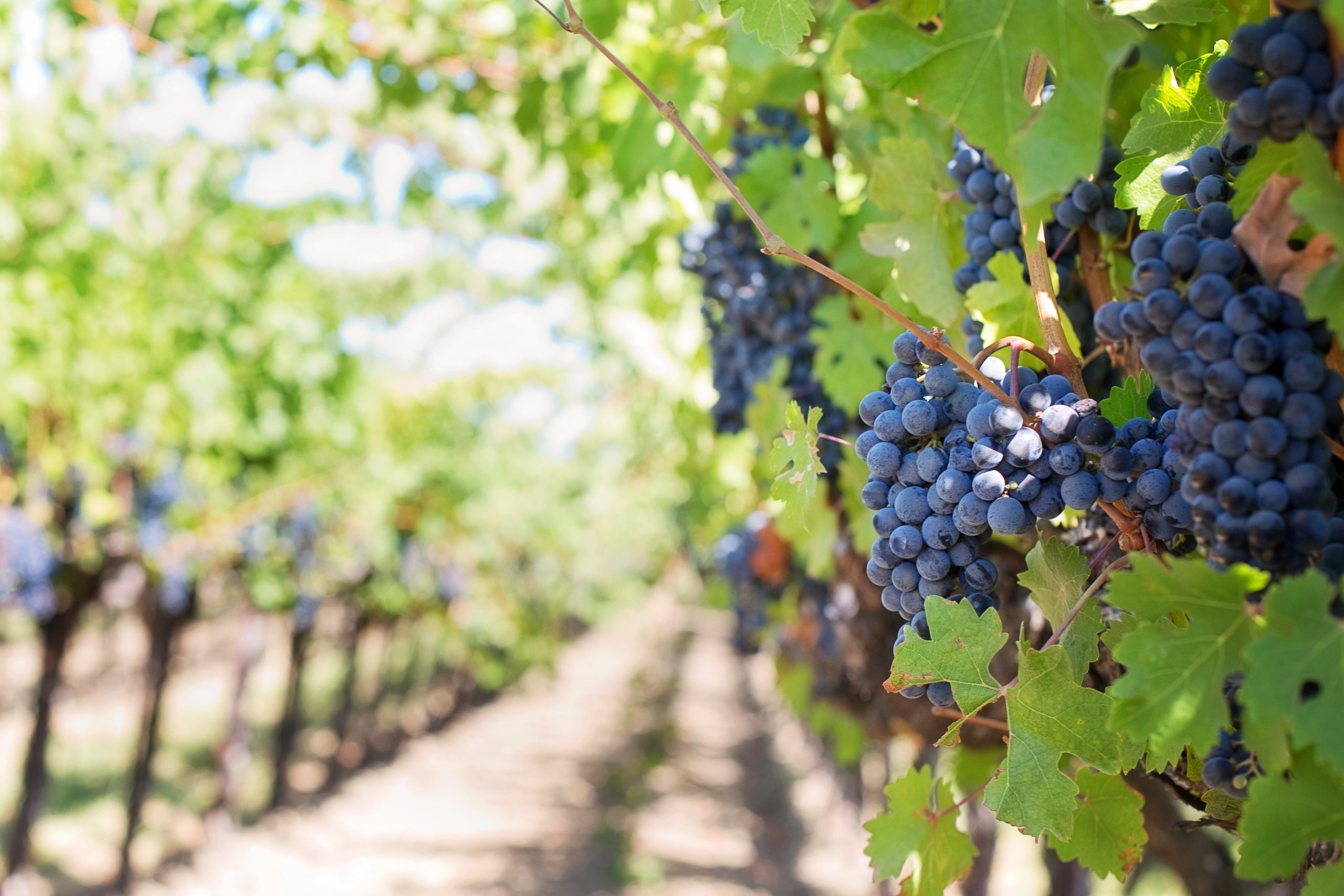 Due to social distancing requirements, restaurants, wineries, and breweries are all operating at limited capacity. So, the places you would generally be able to walk into could now be booked weeks out. Plan if there are any specific places you want to try and make a reservation to avoid any surprises when you arrive at your destination!
3. HOTELS VS. AIRBNBS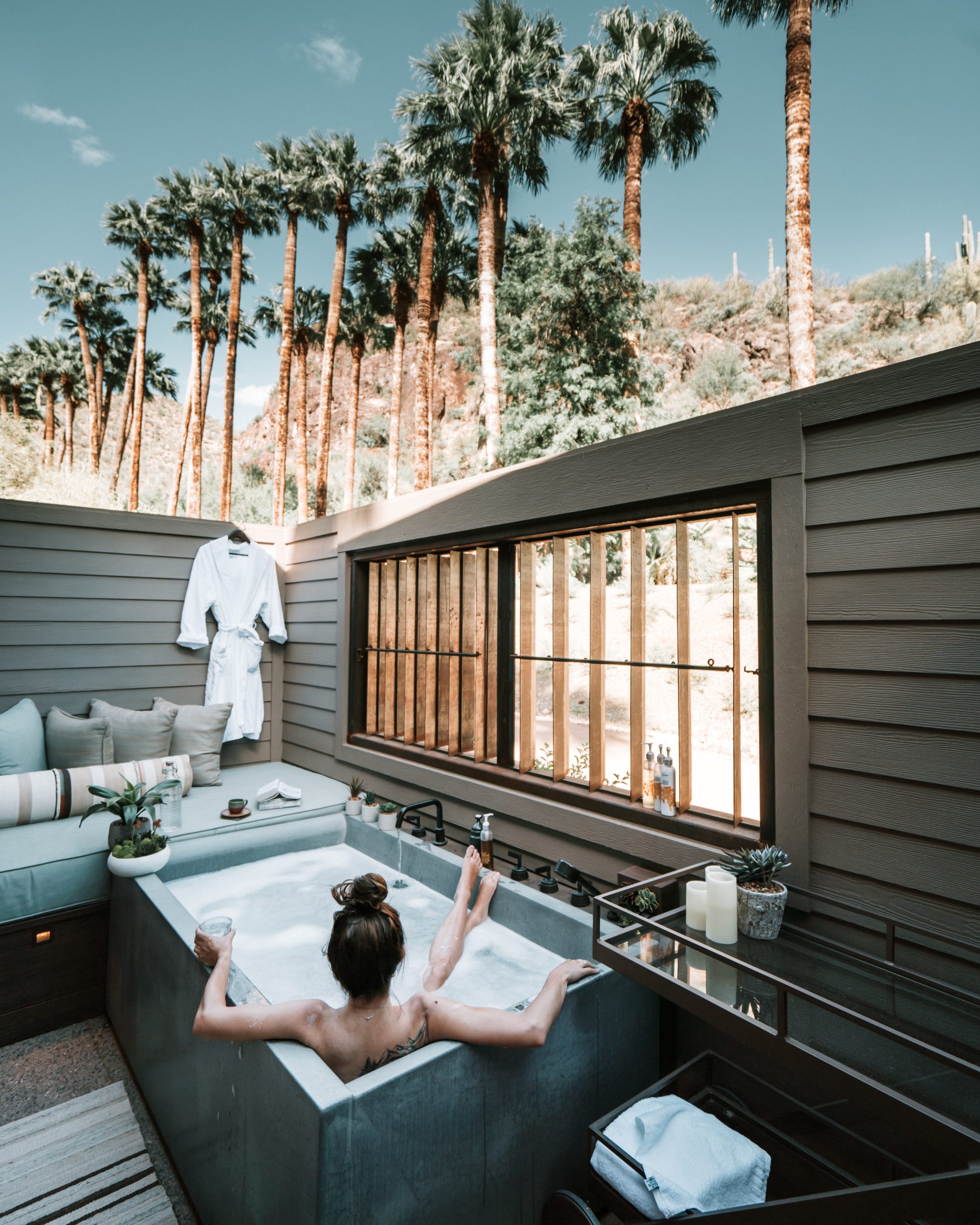 If you're going to book a hotel, I would highly recommend choosing one with a contactless check-in/check-out process. The check-out process at a few hotels we visited was a little concerning since they had small indoor lobbies, and folks were all trying to leave at the same time. It got crowded pretty quickly, and some folks were better at maintaining social distancing than others. We also encountered other guests in the hotel, ignoring elevator occupancy limits, or weren't wearing masks, which made us uncomfortable. We were fine to step off or let them know we weren't comfortable sharing the elevator.
If you're covid cautious, booking an Airbnb or a vacation rental might be the ideal route for you. Again, not all hotels are bad, but I would recommend looking up the safety precautions the property has in place before making a reservation.
Regardless of where you choose to stay, I've brought my own cleaning wipes and disinfectant spray and did a thorough wipe down and spray down, paying extra attention to high touch surfaces like remotes, door handles, and light switches.
4. STAYING SAFE
I'm sure you've heard this, but if you have any symptoms or feel ill, please stay home! Also, please wear a mask to keep others safe while traveling and respect the rules that businesses have set in place during this time. Let's keep living life to the fullest and be respectful to others.
Full disclaimer: I'm really not an expert here, and traveling during a pandemic is still new to me. However, it's on any traveler to assess the risk and stay safe while traveling!
5. THERE'S NO PRESSURE TO TRAVEL
Travel is not a priority this year. So, if traveling makes you nervous, there is absolutely no pressure to pack your bags. I wasn't entirely OK with the idea of crossing state lines until recently, and I am still cautious and assessing the situation. Whatever you decide, make sure you're comfortable with your decision, do your research, and do your best to stay safe!
What about you? Have you done any traveling during COVID-19? Let me know your travel tips in a comment below!