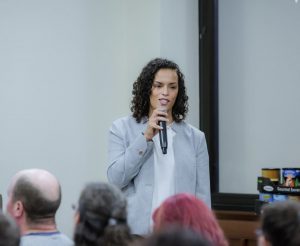 My name is Rachel, and I am currently getting a degree in social work and neuroscience at Weber State University, where I am on the speech and debate team. I work primarily as a victim advocate with survivors of sexual assault, domestic violence, and human trafficking. I also do public speaking as well as training potential foster and adoptive parents in the state of Utah. These are my absolute passions in life and what I feel I am here to do. My platform is very personal because I was born into difficult circumstances and given life in a situation where I didn't necessarily have to be.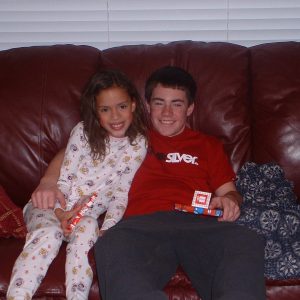 Even though I was placed with my family and went through the foster period and adoption, growing up as a transracial adoptee, I believed that the circumstances around the beginning of my life dictated who and what I could become and that it was a reflection of my worth. I decided then I wanted to figure out how to break free of the toxic cycles and statistics I felt labeled and limited me and now enjoy helping others do the same.
Growing up, I started having issues around eight months old with joint dislocations. Our physician wasn't overly concerned about it because kids, particularly babies, tend to be more flexible than adults, and he hoped I would grow out of it. Far from the truth, though it seemed through my elementary years, it improved some. As a kid, my main symptoms were hypermobility, difficulty focusing in school, joint pain and instability, and severe insomnia. Unfortunately, no one was able to connect the dots back then, and like many with EDS, I was told my pain was just growing pains and that it would subside, but it never did.
One of my first surgeries was at the age of 12 on my feet. It was excruciatingly painful to walk or run, so we tried to see if we could fix that. I was doing track and field at the time but could no longer compete or practice due to the pain being so severe. Though at the time, this was very upsetting, it actually led me to one of my greatest passions in life. Swimming!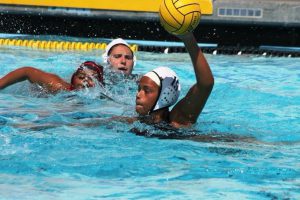 For me, it felt like a homecoming that was long past due, the water has always made me feel free, and I am so grateful I found refuge in it. Long story short, I became very successful very quickly at swimming and accidentally got involved in water polo as well and took off. I was able to compete on a national level very quickly and made the Olympic development team for water polo by my sophomore season. By my junior season, I was already committed to play water polo and swimming for Riverside in Southern California.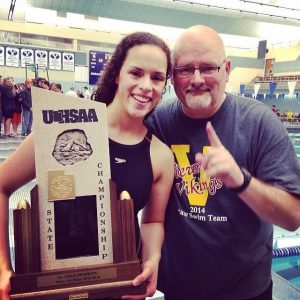 I got to have what I call my dream season as a dual-sport collegiate athlete. I got to wake up every morning at the crack of dawn to swim in a world-class pool surrounded by palm trees as the immaculate sunrises began. It was an absolute dream come true. I lived out what I consider to be a pretty successful first collegiate season, but midway through, some trouble began. It started with not being able to keep up in the dryland exercises anymore and was soon followed by severe bleeding issues in my digestive tract. This is where my health really began to go downhill. After my one dream season as a dual-sport collegiate athlete, I devastatingly had to step away from my number one passion in life at the time. I don't know how to accurately explain the mourning I felt and feel, especially now that I'm strongly advised by my medical team not to participate in water polo ever again.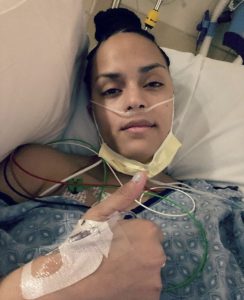 The G.I. bleeding and issues continued, and the pain and joint issues steadily increased. I started having issues with my right hand and thumb constantly dislocating. I had several opinions given on this, and it was the first time I had heard the term Ehlers-Danlos syndrome, but nothing much more was mentioned of it. I met with a hand surgeon who felt he could fix what was going on. In surgery, he was able to see that the cause for repeat joint dislocations was a complete rupture of my UCL in my thumb. That combined with all the other issues, I was referred to see a rheumatologist.
I first saw a Rheumatologist at the end of 2016 and was misdiagnosed as having lupus and rheumatoid arthritis. I began a heavy treatment plan with toxic medication injections weekly and lots of steroids and various medications to try and control it. They kept telling me to give it more time, but as time went on, I felt and saw no real improvement. I truly felt like I was slowly and painfully dying. During this time, I had three more surgeries on my hand as I consistently ruptured the ligament and had dislocation issues and arthritis. I also started having severe pain and subluxations in my hips and knees. To top it off, I had a grand mal seizure at work, after which they found a cyst in the posterior fossa section of my brain. I tried to have several heart to hearts with my rheumatologist as I was just feeling like it wasn't working and my body was not handling the toxic medication well. He didn't seem to really hear what I was saying, and I felt like it was time to take matters into my own hands and advocate for myself.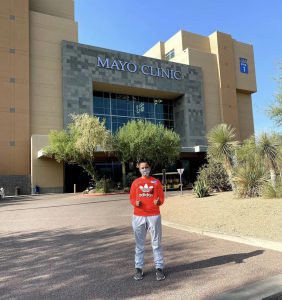 I was first referred to Mayo Clinic in March 2020. I really felt like there could be more to this EDS than what I had been led to believe. I also wasn't feeling confident in my diagnosis of lupus as no medications led to any sort of relief, and I was still declining quickly. It was a major pain to get all my medical documentation to them, but I heard back from the genetics department quickly and was on the schedule for August of this last year. Within five minutes of being there, the geneticist knew EDS and its commonly associated comorbidities to be the cause of my medical problems from the very beginning. I scored a solid nine out of nine on the diagnostic criteria meaning it was prevalent in all my body systems and was quite severe. I met with the rheumatologist at Mayo as well, who ordered a boatload of tests that confirmed I did not have an autoimmune condition at all. This was very difficult to hear as I had taken extremely toxic medications like steroids and methotrexate injections every week for the last four years due to a misdiagnosis. If I'm being honest, I was hoping autoimmune was part of my health issues because there are more treatment options and things you can proactively do to help control autoimmune diseases than there is for EDS.
I fly out every few months to see my medical team at Mayo Clinic Hospital in Phoenix. We are still working to figure out many issues. I just had hip surgery a month ago and head back in a week for my other hip. We are trying to put off hip replacements as long as possible and hope these procedures can buy me some more time. I also now have to wear leg braces to keep my knees from hyperextending backward and damaging my joints further. We still are doing rigorous testing with GI issues, motility, and as well as monitoring my heart and other organs. I am also on an international registry to be part of medical studies, and I try to look for opportunities to help raise awareness. I do wish my physicians would have had better training on connective tissue disorders and that I could have avoided the years of damage my body went through unnecessarily because of a lack of that vital information. We need more awareness and funding going towards this cause. Gene targeted therapy seems really hopeful to me, and I look forward to participating in the advancement of this treatment.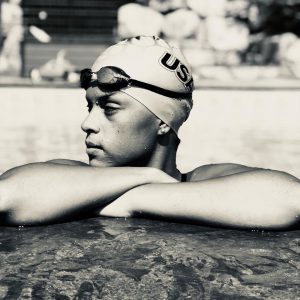 The most disheartening thing about this diagnosis was grasping the reality that severe and chronic pain would continue to be part of my life for the rest of my life. Knowing it's going to get worse and never get better can make for some truly dark days. There is also the genetic factor of this condition that it's still very hard for me to cope with. One of my biggest desires in life is to be a mom. Growing up adopted, you realize that knowing and seeing people you're biologically related to is a privilege that the vast majority of society takes for granted. I was so looking forward to having a child and seeing if they have my eyes or my curly hair, and I could look and know that they got that from me. I can't explain it well in words, but there is such a beauty in this. I remember growing up seeing those features in my brother from our parents and feeling somewhat left out. It's not a bad thing, and it shows no reflection of how I feel about my family, but it was something I was deeply looking forward to experiencing for the first time as a mom.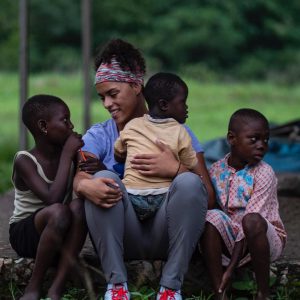 With learning more from my medical team and trying to comprehend this diagnosis, I feel like due to both the risks to myself and a child, combined with the high statistical likelihood they could end up with EDS, it is not in the cards for me to biologically have children. I also fear that it is something I will not be healthy enough to do in my lifetime, even through Surrogacy or adoption, because I'm here at 24 having major hip surgeries and various other complex medical needs that make the typical aspects of daily life extremely complicated to take care of myself, let alone taking care of others. It's a topic I am still not ready to speak about, but I felt I needed to write about it here, so if you read this and share a similar ache, please know you are not alone.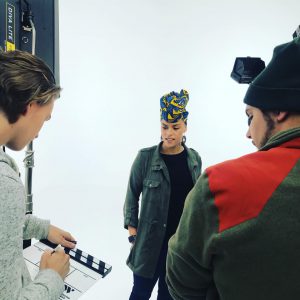 What I want people to know about my journey and about the people around you is that you truly have no idea what they are going through. Just because you don't see it doesn't mean it isn't there. The last thing a person with severe chronic illness needs is someone questioning or invalidating their experience. You never have the full picture, so please don't judge as most do. Having an invisible disability is truly complex, and I have many experiences where I could just share a window view of my dark days to feel less alone. I also wish people understood more of the severity of this condition. It's not an easy-breezy one-time difficult thing that will blow over or go into full remission. Cartilage is in every part of your body, and it is faulty and missing the glue that people normally produce that binds things together; without that glue, EDS individuals' connective tissues are degenerating everywhere. I get tired of feeling like I have to play it lightly when people ask questions because some of the harsh truths are a real mood killer, and no one wants to do that either. I do wish I could feel more open to discussing the realities in a positive yet realistic light. I'm working on getting there, and I hope I was able to somewhat portray that here.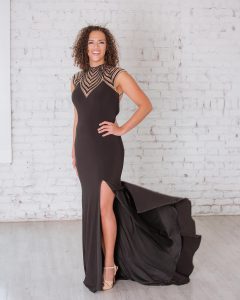 If you connected with any part of my story today, I hope you can see that you are not alone. It is easy to feel that as we live our own individual lives, but beautiful spaces like this exist to allow us that interconnectedness we crave as human beings. My life motto is that the most beautiful thing a person can be is authentic, especially when it is hard. Thank you for allowing me to show the vulnerable side to my authenticity, and if anything, I hope it can encourage you to share yours. Keep on keeping on and know you are not alone.
Sincerely,
Rachel Alder
---
Are you ready to share your story and provide hope and inspiration to others? We'd be honored if you'd trust us to help you share it with this community and us.