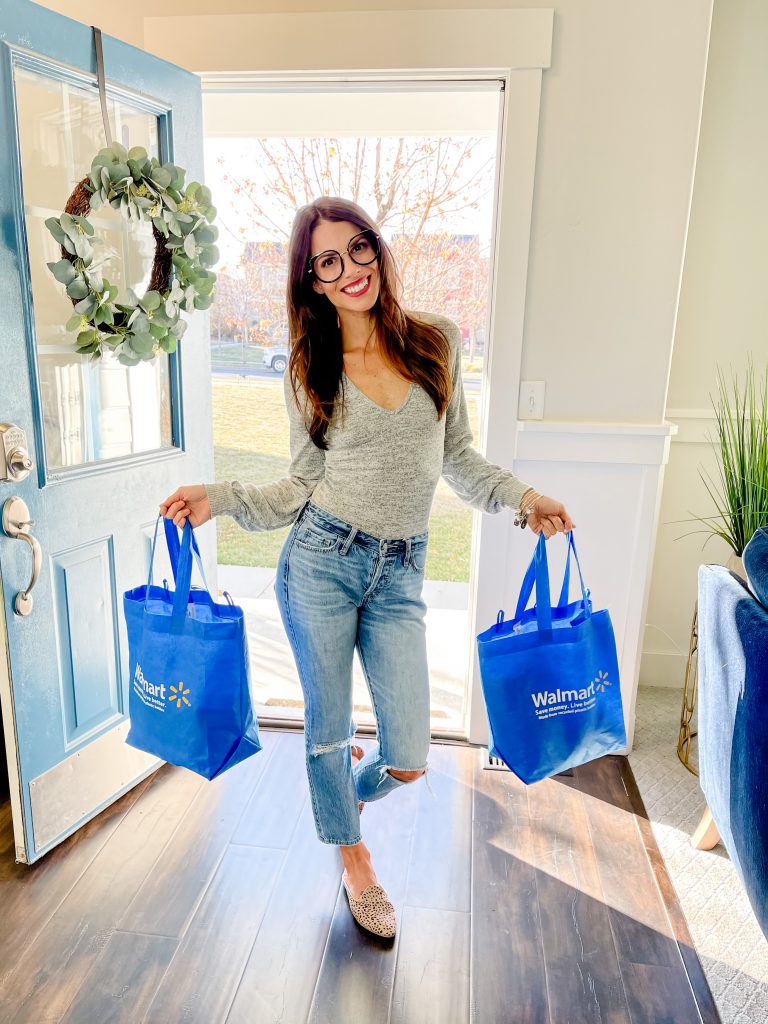 I never have the energy to shop, and I'm not too fond of grocery shopping. I'd honestly rather try and do my son's physics homework. Also, having to pay a "pick fee + delivery fee" each time I place an order at grocery stores gets expensive. But now, I don't have to worry about either of those.
I'm so excited about the new Walmart+ benefit program that just launched, and I'm in love! The free unlimited delivery* is the real hero. Not only does this cover my groceries, but it's making Christmas shopping a breeze. I've had all of my gifts, holiday decor, groceries, AND tech items delivered the same day from my local Walmart store! Using Walmart+ is saving me so much valuable time and energy that I can now spend with my family instead of running errands. Actually, who am I kidding? I treated myself to a manicure.
By becoming a member, you can save nearly 2.5 hours per week** with free delivery from your store on orders $35+*! That means more self-care time for me!
Starting today, Walmart+ is introducing W+ free shipping, no order minimum on items from Walmart.com with two-day or next-day shipping options!*
Two membership pricing options to choose from: $12.95/month or $98/year.
There are SO MANY more benefits. Check them all out here. You can thank me later.
*Restrictions apply
**Savings based on 3 store trips per week. Excludes time spent shopping online. $35 minimum order. Restrictions apply.

⠀⠀⠀⠀⠀⠀⠀⠀⠀

⠀⠀⠀⠀⠀⠀⠀