I swear (pun intended) I'm not abbreviating a curse word. Although, the abbreviation is precisely what I think about it. MTHFR is short for methylenetetrahydrofolate reductase and is an enzyme responsible for numerous essential processes, including metabolizing and converting nutrients from your diet into active vitamins, minerals, and proteins into a usable form. Without the ability to process amino acids and convert vitamin B9 (folate) into to a usable form, your cardiovascular system, hormones, metabolism, and detoxification of heavy metals will be affected. The two most commonly known MTHFR mutations are named A1298T and C677T.
DOES EVERYONE HAVE THE MTHFR GENE?
Don't go all hypochondriac on me when I tell you that, yes, we all have this gene, but not everyone has a genetic mutation.
HOW COMMON IS MTHFR MUTATION?
Genes come in pairs; we receive one copy from each parent. If one gene is affected, it's referred to as heterozygous. If both genes have a mutation, then it's referred to as homozygous. Homozygous mutations are more severe than heterozygous mutations and often require additional treatment. It's estimated that up to 20% of the population has the A1298T mutation, and 30-40% of the population has the C677T mutation.
WHAT ARE THE SIGNS/SYMPTOMS OF MTHFR?
(THIS IS NOT A COMPREHENSIVE LIST)
Cardiovascular disease
Depression
Anxiety
ADD/ADHD
Brain Fog
Bipolar disorder
Schizophrenia
Delayed speech
Insomnia
Chronic fatigue syndrome
Chronic pain and fatigue
Nerve pain
Muscle pain
Migraines
Memory loss
Irritable bowel syndrome
Inflammatory bowel syndrome
Poor digestion and nutrient absorption
Fibromyalgia
Recurrent miscarriages
Pregnancies with neural tube defects
I know that is a long and scary list of unpleasantness especially if you are experiencing many of the symptoms listed above. If you're concerned, talk with your doctor about being tested. Our genetics do not dictate our health, but they are a big piece of the puzzle.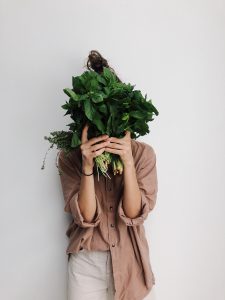 HOW IS MTHFR TREATED?
MTHFR is treated through diet,  supplementation, and lifestyle.
WHAT DIETARY CONSIDERATIONS SHOULD I MAKE?
Managing an MTHFR mutation will require you to avoid and removing some foods and supplements to achieve better health.
Consider removing the following:
Folic acid (the chemical-substitute of natural folate). This is added to everything processed.
Processed foods
Fluoridated water
Conventional, GMO-fed meats and dairy
Non-organic foods
Vaccines
Unnecessary antibiotics
OTC medications
WHAT LIFESTYLE CONSIDERATIONS SHOULD I MAKE?
Find and work with a doctor who is well educated about MTHFR.
Supplement with Methylfolate. (Not everyone will tolerate supplementation of methylfolate and start with a lower dose. Talk with your physician before starting or taking any supplements/pharmaceuticals.)
Eat grass-fed beef, free-range, hormone-free, and antibiotic meats, and eggs.
Get plenty of leafy greens, like spinach, arugula, or kale.
Eat organic pastured butter or ghee.
Eat raw fruits and vegetables.
Promote a healthy gut with probiotics.
Get adequate sleep.
Replace toxic household items with non-toxic items.
Practice regular detoxification methods like exercise, use of an infrared sauna, Epsom salt baths, and dry skin brushing.
WHAT SUPPLEMENTS SHOULD I TAKE IF I HAVE THE MTHFR GENE MUTATION?
Here is a list of the most common supplements to help aid your body although, not all supplements may be necessary. The best course of action to combat an MTHFR gene mutation is to get tested and work with a doctor to create a customized supplementation routine.
Methylfolate
Methyl-B12
Fish Oil
Turmeric
Glutathione
Vitamin C, D, and E
Probiotics
DOES INSURANCE COVER MTHFR TESTING?
An MTHFR test is typically covered by your insurance. Usually, insurance companies cover lab testing for MTHFR if the symptoms relate to the need. Given the massive range of symptoms caused by MTHFR, I'd say most insurance companies will cover it if ordered by your physician.
Cardiovascular disease
Depression
Anxiety
ADD/ADHD
Brain Fog
Bipolar disorder
Schizophrenia
Delayed speech
Insomnia
Chronic fatigue syndrome
Chronic pain and fatigue
Nerve pain
Muscle pain
Migraines
Memory loss
Irritable bowel syndrome
Inflammatory bowel syndrome
Poor digestion and nutrient absorption
Fibromyalgia
Recurrent miscarriages
Pregnancies with neural tube defects