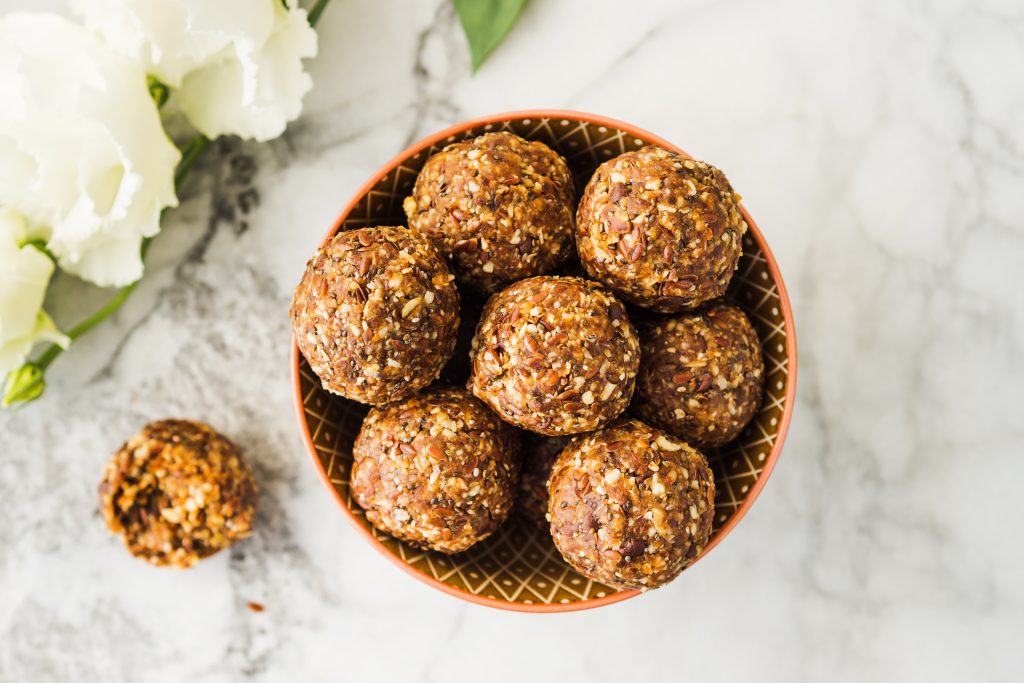 These sweet and salty protein bites are packed full of protein and fiber. They'll give you the boost you need before hitting the gym or help you curb that late-night sweet tooth craving. So go ahead, make a double batch and keep them in the fridge as a secret weapon. But, if you don't want to share any, make sure they're hidden in the back of the fridge because they'll be gone in the blink of an eye.

INGREDIENTS:
1 cup Oatmeal
1 serving of Chocolate Protein Powder
⅓ cup Raw Honey or Agave Nectar
½ cup Almond Butter
1 tsp Vanilla Extract
1 tsp Cinnamon
1 tbsp Chia Seeds
1 tbsp Flax Seeds, ground
DIRECTIONS:
First, mix chocolate protein powder, raw honey, and almond butter together. Then pour in the oatmeal, cinnamon, chia seeds, and flax seeds. My Kitchen Aid mixer rocks at blending up these delicious little balls of joys. Once mixed, use an ice cream scoop to scoop into balls. Enjoy!